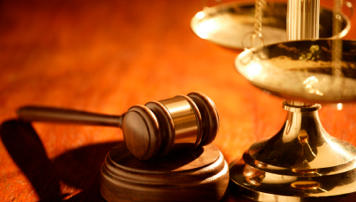 Procuring and Enforcing Judgments
As a full-service law firm, Roosen, Varchetti & Olivier, PLLC. uses innovative and cost-effective legal methods to collect delinquent receivables. We litigate accounts throughout the states of Michigan and Georgia.
For litigation outside of Michigan or Georgia we have developed a network of forwarding attorneys who have proven to work as hard as we do while complying with each of our client's requirements. Forwarded accounts are centralized, monitored and billed through our home office in Clinton Township, Michigan. Clinton Township is a northern suburb of Detroit.
Roosen, Varchetti & Olivier, PLLC. has developed customized collection programs to handle all aspects of debt collection, including, but not limited, to the following portfolios:
Early-outs
Pre-chargeoff
Primary
Secondary
Tertiary
Judgment enforcement
The following components allow us to individualize our workplan and provide our clients with impressive recoveries.
A professional staff of debt collectors, skip tracers and asset locators;
Strategic account scoring and data mining;
Credit bureau reporting;
Extensive high volume processing capabilities;
Advanced skip tracing techniques utilizing proprietary software which draws upon numerous data services;
Night and weekend staff;
Professional on-site training for our staff.
---
Bankruptcy Proceedings
Limited solely to creditor's rights, our bankruptcy department represents a variety of creditors and handles a substantial number of bankruptcy challenge matters.
Foreclosure Proceedings
In addition to the collection of unsecured debt, Roosen, Varchetti & Olivier, PLLC. also handles the collection of debt secured by real property. Our foreclosure department works quickly and diligently to enforce our client's security interest. Additionally, our bankruptcy department is ready to assist our client should a bankruptcy petition be filed during the foreclosure proceedings.